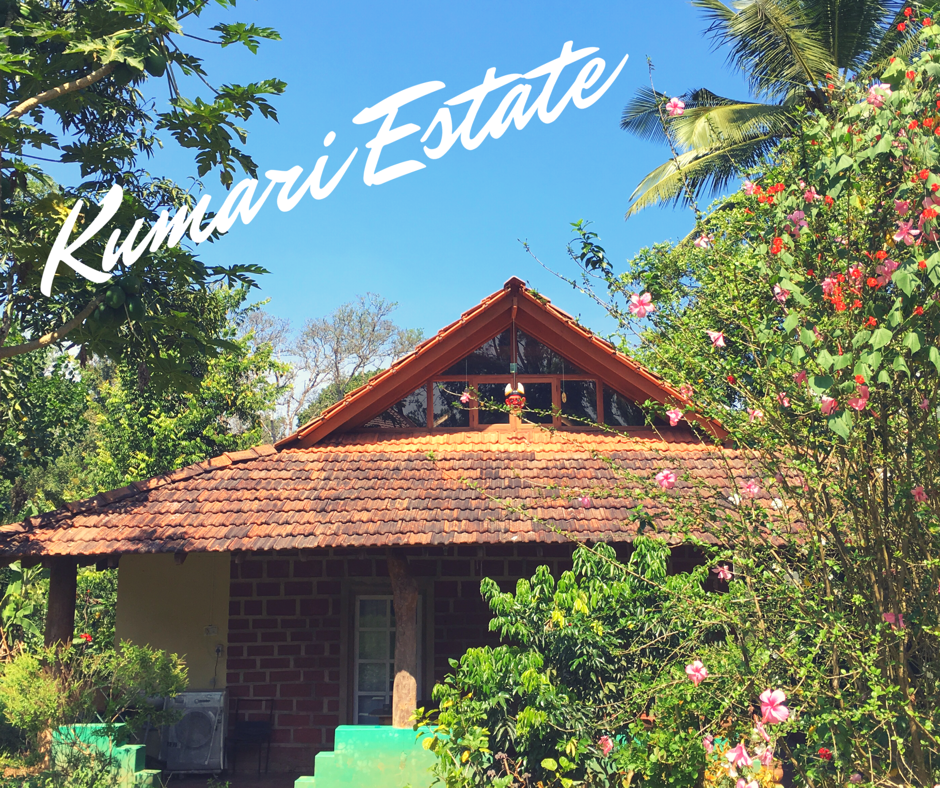 Walking on the deserted road to Kumari coffee estate after taking the local 6am bus, we crossed paths with a man walking and hitting a golf ball up the road. We watched the sun rise over the lush brush in the hills outside of Madikeri. We were nearly to the gates of the estate when Rajindera pulled up in a old beige jeep to give us a life. Arrived, we waited as Auntie, the cook at the estate, made us second breakfast, hard cooked eggs in a spicy gravy with turmeric vermicelli. Meanwhile, a woman from the village came to milk the cow that grazes in the jungle on the plantation.
This was our second breakfast, as we also had a long breakfast at the bus station after arriving in Madikeri at before dawn, 2 hours ahead of schedule. It was 4:30am when, bewildered we descended from the bus at the central bus station. There were people wrapped in blankets sleeping on the benches in the dark bus shelter. Thirty minutes later, the shutters rose on the bus station restaurant beckoning us in the the harshly lit dining room for hot tea, upma, idli, sambar and crispy fried vada.
Anchored to the verandah, sleepy with full bellies, we lounged until midday when Auntie made us lunch: chicken in a curry gravy with red rice. Never have I seen men eat such a quantity of food. I suppose we were all trying to make up for the dinner that never happened the night before> In the late afternoon, the woman came again to milk the cow. We prepared the fourth meal of the day: my watery, Basque style chicken and baked flan for dessert. That's the brilliant part of waking at 4:30am, you can eat 4 meals in a day and don't have to feel bad if ½ of a meal was a total disaster. There's more where that came from.